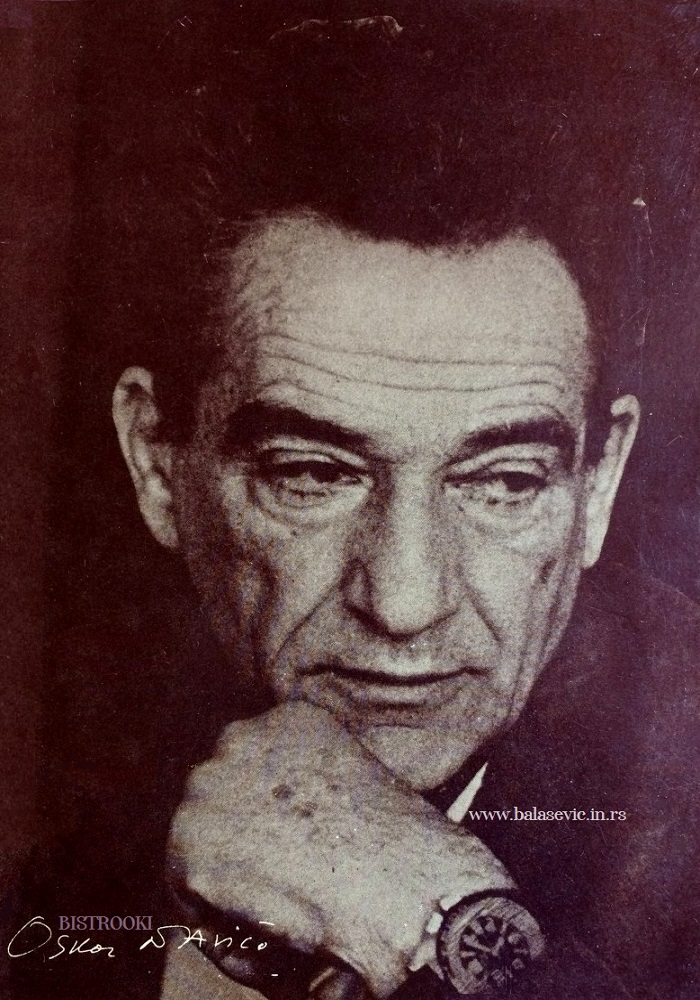 VOLIM TVOJE RUKE
Volim tvoje ruke za igračke
to telo koga skoro nema.
Žena je samo u mekoti mačke
što u tvom struku prede i drema.
Kako da nađem ruke detinje
da ti objasnim šta ljubav znači,
a da ne ranim to malo zverinje;
usnu na kojoj se mrve kolači.
Oskar Davičo